Blut & Kaos is the name of the newborn
The name Ziegenhorn is not unheard of for some while now. In fact, they have gained some international success and performed at festivals such as Barther Metal Open Air – a truly cozy event with a great atmosphere where you can tent in the forest. Also one of the few festivals that has not diverged far from black metal other than a slight infection of folk metal in its line-ups.
…but we are talking about Ziegenhorn here, a band which can be described as black-death metal.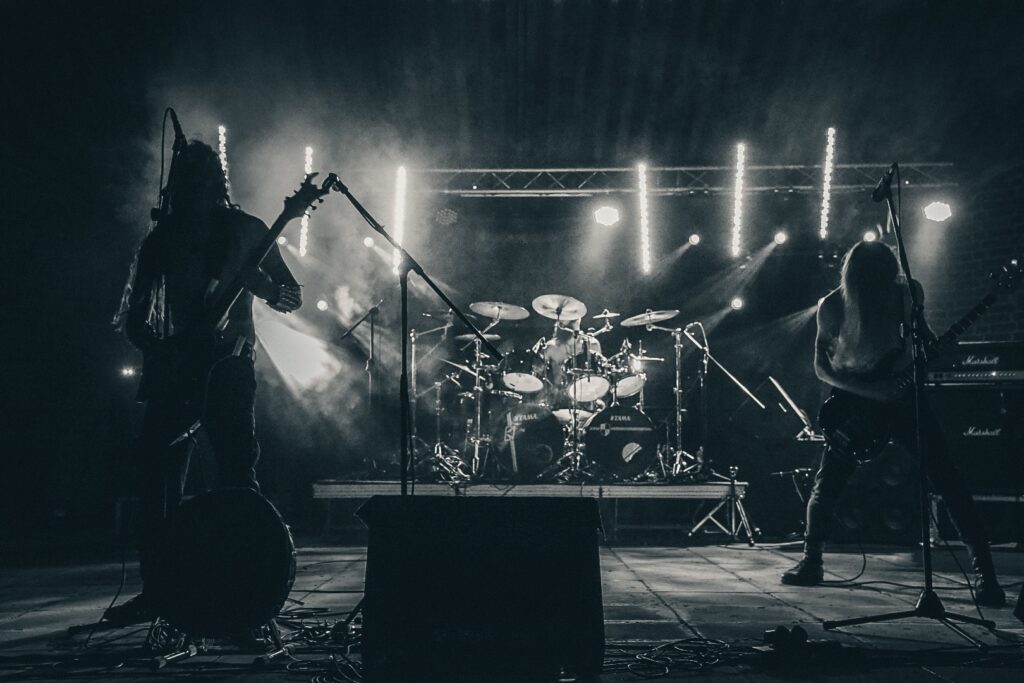 "Blut and Kaos" is going to take you to the world not dominated by peace and order. Instead, you will be presented dark forces which are most commonly imagined wearing horns and hooves. The visual aesthetics of the album are also representing its theme tightly and fit well together with the music. Three different metal-headed artists have worked on it and the results are beautiful.
While it is not the first musical release from this band, it is their first full-length studio album. Previously there has been "Goat Demo(n)" (2019) and "Caprae Vestigia In Pergero" (2021) – a rare release only circulating as a hand-to-hand copy. Naturally, Ziegenhorn's music could not be left out from "Tarbathian Fortress" (2020) either, which was a nine-band split.
The album "Blut and Kaos" was released on CD and digital platforms on 12.12.22 and the vinyl press will present itselt to patient listeners in April of 2023 by Warhorn Records and the German label Wolfsgrimm Records. The vinyl comes on two types of plastic – limited red and black.