A celebration of old-school discs
Recently we have realized that there wasn't much going on since we've organized the "Tartu Under The Horns" screening. What's the reason? 
Well, for one we were all quite exhausted after this event, coupled with more releases and general life stress. By the middle of Autumn last year, everyone was exhausted and our scene needed a break to recharge our batteries.
However, this does not mean we were inactive; paradoxically it's been quite the opposite. We will soon announce more bands and music coming from our small chambers. But before we are going to do that, we wanted to get live events running again – because we surely don't want to let the local scene die out just because nothing happens!
The release of Ziegenhorn's "Blut&Kaos" on LP was a great opportunity to come out of our safe spaces and gather again, together with other music enthusiasts. And since we love vinyls, why not dedicate a whole evening to all Estonian bands who managed to publish their music on this analogue format? Keep in mind, we also recently released the Swarn album on the same format, which we also have to worship!
We phoned around a bit and within a couple of days the event was set. The Old School way, as it should be. 
Now we're very much looking forward to this event because what's better than listening to some great music with your friends!?
If you're around and interested, you can find some information below.
Oh, and we have some more plans for autumn… stay tuned!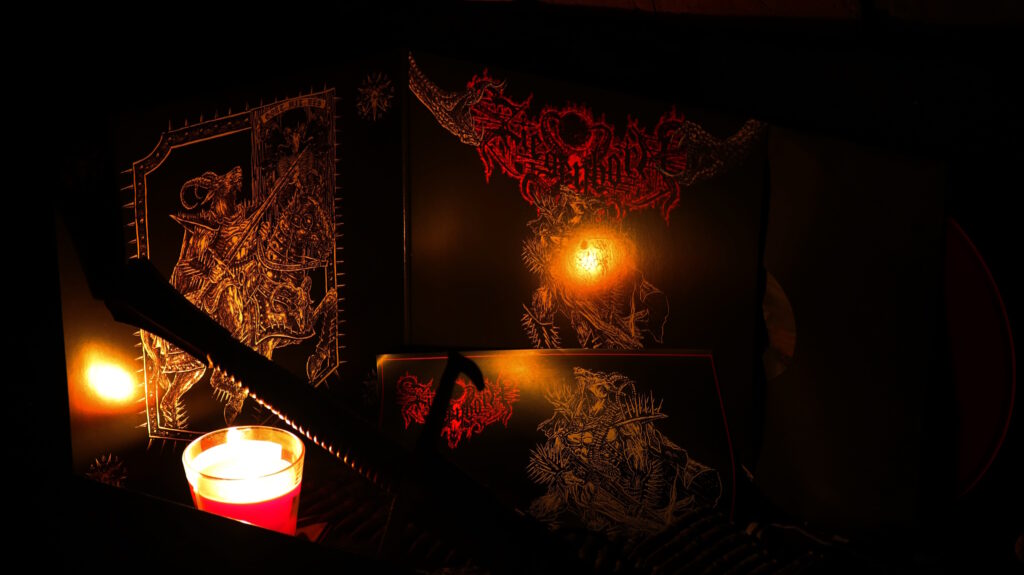 Come and enjoy an evening full of analogue metal music, straight from the needle!
The event will start at 19:00 and last until the last spin around 23:00. We will play all sorts of Estonian Metal – and celebrate the pre-release of Ziegenhorn's "Blut&Kaos" on vinyl!
Obviously that means we also need to play a bit of Swarn as well…
Food & beverages can be purchased at the location (Ihamaru Pizza & Käbliku Brewery Taproom, Vallikraavi 6) with a 10% discount if you use the magical code word "Ziegenhorn"!!!
The playlist will contain (among others) the following bands:
– Ziegenhorn
– Swarn
– Thou Shell of Death
– Koffin
– Goatsmegma
– Pagansarv
– Loits
– Talbot
… and many more!